Arcadia Car Insurance
Get the most competitive quotes on Arcadia, New York auto insurance by shopping with multiple insurance providers at once. Just enter your Arcadia, NY zip code above and we will compare quotes for you from the top car insurance companies in Arcadia.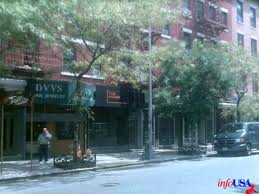 Alternatively, you can view a listing of auto insurance agents in Arcadia below and contact him/her yourself.
Local Arcadia Auto Insurance Agents
*We are not affiliated with any of the agents listed below
James S Sullivan Agency
401 N Main St, Newark, NY 14513
(315) 331-7247
Encompass, Foremost, Mercury, NY Central Mutual, Safeco, Sterling
---
Ely & Leene Agency
212 N Main St, Newark, NY 14513
(315) 331-1432
Cincinnati, Foremost, Main Street America, Sterling, Kemper
---
Nichols Financial Services
438 E Union St, Newark, NY 14513
(315) 331-7925
Foremost, Mercury, NY Central Mutual, Sterling, The Hartford
---
Dundas Agency
184 E Union St, Newark, NY 14513
(315) 331-8401
MetLife Auto & Home
---
June P Birrittella
119 E Union St, Newark, NY 14513
(315) 331-3924
Allstate
---
Market Alternatives
215 S Main St, Newark, NY 14513
(315) 331-3401
Foremost
---
James S Sullivan Agency
36 Canal St, Lyons, NY 14489
(315) 946-6221
Allstate, Hanover, NY Central Mutual, Safeco, Sterling
---
Wells Insurance Agency
644 E Main St, Palmyra, NY 14522
(315) 597-3544
Erie, Foremost, Mercury, NY Central Mutual, The Hartford, Travelers
---
James S Sullivan Agency
3811 S Main St, Marion, NY 14505
(315) 926-4292
Foremost, Hanover, Main Street America, Mercury, NY Central Mutual, Safeco, Sterling
---
Gregory G Ripley
325 E Main St, Palmyra, NY 14522
(315) 597-0001
Nationwide, Travelers