Beacon Car Insurance
Last Updated on November 19, 2013
Beacon currently has a population of just over 15,500, and it is actually part of the greater New York-Newark-Bridgeport area. This city was named for the fires that blazed throughout the area that were used to alert the Continental Army about an incoming invasion from British troops. This city actually started as a combination of the Matteawan and Fishkill Landing villages, but they were eventually combined into one city.
Like most cities in the state of New York, there are plenty of historical locations to enjoy around town. The Bannerman Castle Trust is operated by the Beacon Historical Soceity, and the Beacon Theatre was constructed in town back in the 1930s. The theater was recently restored back to its former glory. so it's definitely worth taking a drive into town to take in everything that this theater has been through over the years. If you're a sport fan, then you may want to take a driver over to Fishkill to watch the Hudson Valley Renegades play in the New York-Penn League.
If you are going to head into town in the near future, then you need to make sure that your insurance coverage is in order before you hit the road. You can be fined or even put in jail if you are caught driving without insurance in this state, so make sure that you take the time to learn about the auto insurance companies in the area. When you use newyorkmotorinsurance.com to find the best quotes, you will be able to make sure that you are getting the best deal possible on car insurance in Beacon.
Get the most competitive quotes on Beacon, New York auto insurance by shopping with multiple insurance providers at once. Just enter your Beacon, NY zip code above and we will compare quotes for you from the top car insurance companies in Beacon.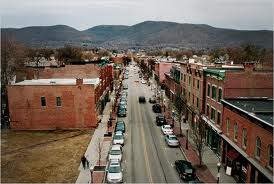 Alternatively, you can view a listing of auto insurance agents in Beacon below and contact him/her yourself.
Local Beacon Auto Insurance Agents
*We are not affiliated with any of the agents listed below
Antalek & Moore Insurance Agency
340 Main St, Beacon, NY 12508
(845) 831-4300
Kemper, Main Street America, NY Central Mutual, Selective, Sterling, The Hartford
---
Michael Corrado
145 Main St, Beacon, NY 12508
(845) 838-2778
Allstate
---
Apple Agency
257 Broadway, Newburgh, NY 12550
(845) 561-6500
Foremost, MetLife Auto & Home
---
Richard E Hurd Agency
320 Robinson Ave Ste 201b, Newburgh, NY 12550
(845) 566-0808
MetLife Auto & Home, Sterling
---
Justina Tozzi, Mba
560 Route 52 Ste 104, Beacon, NY 12508
(845) 765-1818
Allstate
---
William A Smith & Son Insurance
380 Broadway, Newburgh, NY 12550
(845) 561-1706
Cincinnati, Encompass, Foremost, Harleysville, Main Street America, NY Central Mutual, Safeco, Sterling, The Hartford
---
Hudson Insurance Agency
372 Fullerton Ave, Newburgh, NY 12550
(845) 562-2600
NY Central Mutual, Sterling
---
Yannone, Cicconi & Ammerman
6 Little Britain Rd, Newburgh, NY 12550
(845) 565-1665
Foremost
---
Jeffrey Kavovit
88 Old Route 9w Ste 100, New Windsor, NY 12553
(845) 562-0701
ANPAC
---
Matthew Brogan
88 Old Route 9w Ste 100, New Windsor, NY 12553
(845) 562-0701
ANPAC