Mamaroneck Car Insurance
Last Updated on July 15, 2019
Situated just across the Hudson River from Manhattan, Mamaroneck is a town that is located in New York's Westchester County. The town is comprised of two separate villages: the Village of Mamaroneck and Larchmont. In 2014, the Town of Mamaroneck was voted as one of the top 10 places to live in the State of New York. The quaint atmosphere and the relatively close proximity Manhattan are just part of the appeal that this town offers. According to data from the 2010 census, just under 30,000 people call Mamaroneck home.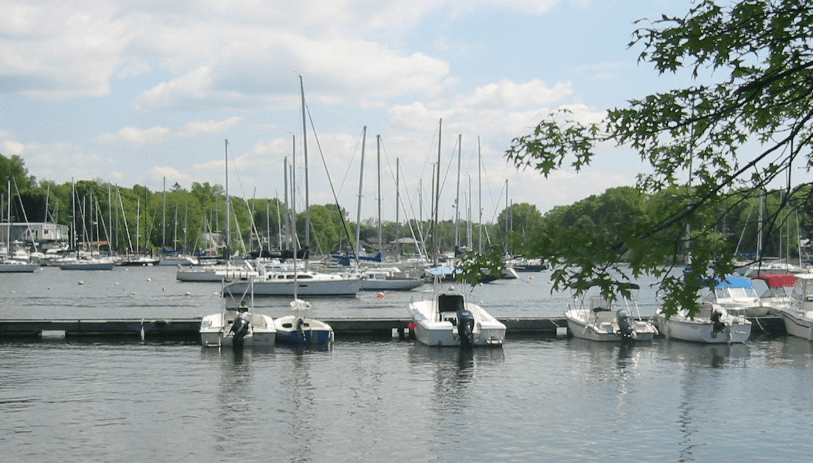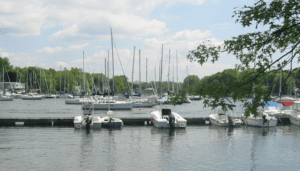 Archie Comics' publication division is located in Mamaroneck, and many residents work there; however, an even larger percentage of the working population that resides in this town commute to work in Manhattan. Minimal public transportation is available in this New York town, and as such, most of the people who live here rely on their own vehicles to reach their destinations on a regular basis; whether it's for work, for daily errands, or for leisure. Most of the residents that are of driving age who live in Mamaroneck, New York own a vehicle. In fact, many households own more than one vehicle.
Due to the high volume of traffic on Mamaroneck roadways, accidents are not uncommon. While for the most part, these accidents are minor and do not result in severe injuries, minor injuries do occur, as does property damage. Given the fact that there is a risk of being involved in an accident whenever drivers get behind the wheel of their car, coupled with the fact that auto insurance is mandatory in all locations throughout the State of New York, drivers in Mamaroneck do need to have auto insurance. The minimum amount of coverage in New York State is 25/50/10, or $25,000 for a single injury, $50,000 for multiple injuries, and $10,000 for property damage.
As with any other location in New York – and the country – the cost of auto insurance in Mamaroneck varies from driver do driver. The age of the driver, the years of experience, driving records, the purpose for driving, and the type of vehicle that is being insured are just some of the factors that are taken into consideration when determining rates. However, on average the cost of a basic policy in this town costs around $1,700 annually. To find the best rate, comparison shopping is recommended. To find the cheapest auto insurance in Mamaroneck, please contact one of the trusted agents below, or enter your zip code above to get a free quote.
Local Mamaroneck Car Insurance Agents
*We are not affiliated with any of the agents listed below
Albert Palancia Agency
116 Mamaroneck Ave, Mamaroneck, NY 10543
(914) 698-1373
Merchants, Safeco, The Hartford
---
A M Farmer Insurance
154 E Boston Post Rd, Mamaroneck, NY 10543
(914) 698-0140
Erie
---
Richard Foran
234 Mamaroneck Ave, Mamaroneck, NY 10543
(914) 698-6633
Allstate
---
Kelly Agency Insurance
447 E Boston Post Rd, Mamaroneck, NY 10543
(914) 698-0676
Fireman's Fund
---
Zubin Sinor
141 Halstead Ave, Mamaroneck, NY 10543
(914) 670-0245
State Farm
---
Anthony Fava
600 Mamaroneck Ave, Mamaroneck, NY 10543
(914) 698-8855
Allstate
---
Premium Insurance Agency
547 Halstead Ave, Mamaroneck, NY 10543
(914) 777-8634
Foremost, MetLife Auto & Home, The Hartford
---
Robert Labarbera
900 E Boston Post Rd, Mamaroneck, NY 10543
(914) 777-2886
Allstate
---
A.J. Benet Insurance
430 Center Ave, Mamaroneck, NY 10543
(914) 381-2040
Chubb, Encompass, Fireman's Fund, Hanover
---
The PSP Group
606 Halstead Ave, Mamaroneck, NY 10543
(914) 472-4796
Foremost