Ossining Car Insurance
Last Updated on February 8, 2019
Located in West Chester County within close proximity to New York City, Ossining is a village that is located within the town of Ossining. The village sits on the boarder of the widest part of the Hudson River. There is a lot of history in this village; that, coupled with the close proximity to New York City, and the fact that there is a lovely suburban vibe here, is why so many people find Ossining so appealing.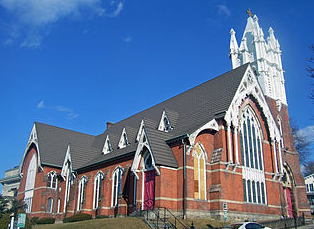 As of the 2010 census, a total of 25,060 called Ossining home. Demographically speaking, the city is varied; however, a large percentage is of working age, and many households contain children that are under the age of 18. Due to the close proximity of to Manhattan, many of the people who reside in Ossining commute for work. In fact, the majority of the people who are a part of the workforce commute to the city to work. While there is mass-transit here (the Ossining train station offers commuter service to Grand Central Station in Manhattan and there are public busses, as well), many of those who work in the city rely on their vehicles to get back and forth. Those who do not work in the city or are not working also rely on their vehicles to get around on a regular basis.
Like any other location in New York, auto insurance is an absolute must. Due to the high volume of traffic on the roadways, collisions, even minor fender benders, are not uncommon. For these reasons, anyone who resides within Ossining does need to carry the minimum amount of coverage, which, in New York is 25/50/10, or $25,000 for bodily injury to one person, $50,000 for bodily injury for two or more people, and $10,000 in property damage.
The cost of auto insurance in Ossining, New York does vary; however, on average, residents that have a good driving record and drive a reliable vehicle can expect to pay just over $1,500 a year for coverage. On the lower end, the cost of coverage is about $960 a year and on the high end, it's upwards of $2,200 a year. There are various factors that are taken into consideration when determining the cost of auto insurance coverage in Ossining, and by comparison shopping, you can save a great deal of money. To find cheap auto insurance in Ossining, New York, please contact one of the trusted agents below, or enter your zip code above to get a free quote.
Local Ossining Car Insurance Agents
*We are not affiliated with any of the agents listed below
Glen A Tompkins
4 Croton Ave, Ossining, NY 10562
(914) 941-5000
Main Street America, NY Central Mutual, QBE, The Hartford
---
Midas Insurance
217 Main St, Ossining, NY 10562
(914) 941-2500
MetLife Auto & Home
---
Heritage Wealth Insurance Broker
119 Main St, Ossining, NY 10562
(914) 741-2214
Mercury
---
John Rodopoulos
2 Todd Pl, Ossining, NY 10562
(914) 923-3333
Allstate
---
Infiniti Agency Group
95 Croton Ave, Ossining, NY 10562
(914) 762-4400
Foremost, MetLife Auto & Home, Sterling
---
Dawan Rotella
17 Broadway, Ossining, NY 10562
(914) 945-0063
Foremost
---
David J Nocera
100 Executive Blvd Ste 206, Ossining, NY 10562
(914) 488-5643
Nationwide
---
Hagedorn & Company
87 Hawkes Ave, Ossining, NY 10562
(914) 762-6100
Chubb, Hanover, MetLife Auto & Home, The Hartford
---
Charles Goodman & Company
1210 Pleasantville Rd, Briarcliff Manor, NY 10510
(914) 762-5800
Chubb, Fireman's Fund, NY Central Mutual
---
Tyrone Taylor
175 Main Street 1lft, Ossining, NY 10562
(914) 762-2300
Allstate