Medical Payments Coverage in New York State
Last Updated on December 26, 2020
Medical payment coverage, or MedPay, is one of the insurance options you have when it comes to your vehicle insurance in New York. Some people get confused about this type of insurance, thinking that it has to do with health insurance, but this is a specific type of insurance that mostly only applies to driving your vehicle. Obviously, if you are involved in an accident, the other person's insurance or your own insurance may pay some of the medical bills. However, this is not always the case and that's why many people choose to add this to their New York insurance policy to make sure that they are properly protected.
What Does Medical Payment Insurance Cover?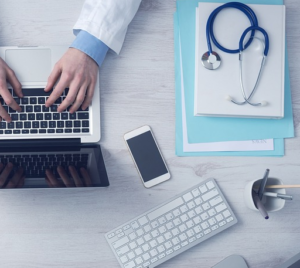 There are some pretty compelling reasons for adding this policy to your insurance plan. What you probably already know is that every motorist is required to carry liability insurance. Liability insurance provides a certain dollar amount for medical bills and for repairs that need to be done to the vehicle. However, this is usually the bare minimum required to make the repairs or to get patched up at the hospital after an accident. This type of insurance barely protects you when you are in an accident, but since the law mandates how much is required; most people just get the bare minimum and pay the lowest premium they can.
There are a number of different things that medical payment insurance in New York can cover. Of course, each plan is a little different and you should check with your insurance company to find out exactly what is covered, but commonly, EMT and ambulance fees are included as well as hospital visits and stays, any surgery that you have to have done, x-rays and other diagnostic treatments, doctor visits, nursing care and prosthetic devices. This type of insurance may also cover dental injuries that were the result of an accident. Often, this medical payment insurance will actually follow you, so if you are involved in an accident outside of your vehicle, such as riding in a friend's car or out walking, this type of insurance may still cover you. Again, this will depend entirely upon your specific insurance plan.
How Does MedPay Insurance Work?
How this type of insurance works varies depending upon your insurance company. There are two ways that medical pay insurance typically works. One of those is through direct reimbursement as primary coverage for any medical procedures or costs that are covered by the insurance. What this means is that when you go to the hospital or doctor's office due to an accident or injury, and the hospital bills you, you pay the amount yourself and then you bill the insurance company for those costs that are covered. In some cases, you may just be able to submit the hospital bills and receive a check, but in other cases you might have to actually pay for the bills before you can be reimbursed.
The second way that this type of insurance works is as a supplement to your existing health insurance plan; of course, not everyone has existing health insurance, but most people do these days and it may cover the injuries and medical treatments after an accident. But you do need to check into this beforehand, because some health insurance companies specifically exclude accidents that happen in a motor vehicle because they know that there is already insurance that should be covering that. If you do have health insurance, and it will cover a motor vehicle accident, then the medical pay insurance will take care of costs that exceed what your health insurance will pay.
How Much Does MedPay Insurance Cost?
The cost of MedPay insurance varies considerably, not only from one insurance company to another, but also based upon what options you select and how much coverage you get. You are probably pretty familiar with the concept of the deductible. Having a high deductible means that you get a lower monthly premium. But it also means that you have to pay a certain dollar amount on your medical bills before the insurance company will start paying their share. Of course, you can always go with a lower deductible – or no deductible – but that means that your premiums will go up.