What is the New York Point and Insurance Reduction Program?
Last Updated on June 8, 2020
If you drive a car in New York state, it's important to be aware of the Point and Insurance Reduction Program, otherwise known as PIRP. This is a class that can help you learn defensive driving techniques, and it can also reduce the number of points on your license and reduce the cost of your car insurance. In this article, we'll take a look at everything you need to know about PIRP and why it might be worth signing up for.
Who offers the PIRP classes and what are they like?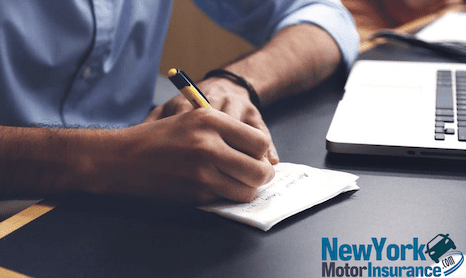 PIRP classes are approved by the New York State DMV, but they are actually run by private companies. Before taking one of these classes, it's very important to make sure it is actually verified by the government so you can get credit. There are two ways you can take the classes. One is in a traditional classroom setting, often in a local community center or school, and the other is online. If you take the course in a classroom, it will be about six hours, although it may be longer if you are opting to take the motorcycle safety portion along with it. If you take it online, it will be about 320 minutes. Your provider may charge a fee for the PIRP class.
In this course, you will review all of the road rules that you initially learned in driver's education. They will also cover traffic safety and defensive driving methods. There are no formal tests in the course, but if you take it online, there are quiz questions to ensure you are paying attention. The course may be broken up into multiple sections.
How does PIRP help me as a driver?
There are two important ways that PIRP can help you as a driver in New York state. The first is by reducing the number of points on your drivers' license. PIRP can reduce up to four points on your driving record for violations that occurred within the 18 months prior to the course completion. They cannot be used to reduce points for earlier violations, count as credit towards future violations, or cancel a mandatory suspension or loss of your license.
It's important to understand how the point system works in New York state. Every time you get a traffic violation, you are assigned points on your license. Points are valid for 18 months, although they can affect your insurance prices for up to 36 months. Ideally, you will want to keep your point total as low as possible. There are a huge number of things that can get you a violation, many of which might seem small at first glance, which is one of the many reasons why it's so important to be a diligent driver. If you get over 6 points in 18 months, you will need to pay a fee, and if you get 11 points in 18 months, there is a strong possibility that your license will be suspended. The more points you have on your license, the higher your insurance costs are likely to be as well. Taking PIRP will help keep you in good standing with the state and can help keep your insurance premiums down.
Another way that PIRP helps you as a driver is that it can get you a reduction of 10 percent or more off of your automobile or motorcycle collision and liability insurance. This reduction will last for three years. While it does not affect the base amount of the premiums your insurance company is charging you, it will give you a 10 percent discount on whatever you would be paying already. After the course is finished, you will be mailed a certificate from your sponsor that you can present to your insurance company to get the discount. You are allowed to retake the course every three years to continue to get the discount. It is important that the primary operator of the motor vehicle being insured is the one to take the test.
If you live in New York and want to improve your standing with both the DMV and your auto insurer, it's work taking the PIRP class. You can look on the DMV site to find course sponsors near you.