Getting An Umbrella Insurance Policy On Top Of Your Car Insurance In New York State
Last Updated on February 1, 2020
In New York State, in order to register a vehicle, a liability policy issued by a New York auto insurer is a requirement. If you fail to have the proper coverage, you will not be able to register a vehicle. Furthermore, if you fail to maintain the necessary coverage on a vehicle that has already been registered, registration for that vehicle can be suspended, as can your driver's license.
While liability insurance is the bare minimum coverage, there are other coverage options available that may be worth considering, such as an umbrella policy.
What is an Umbrella Policy?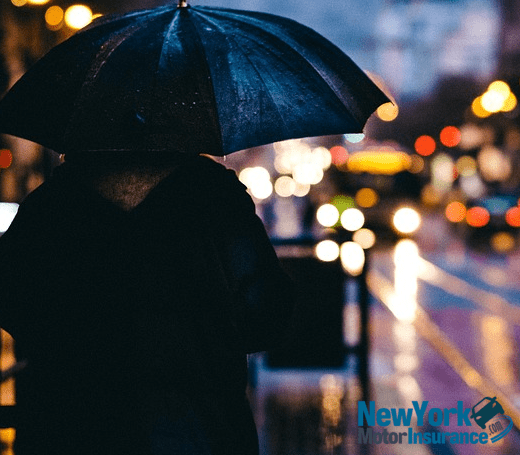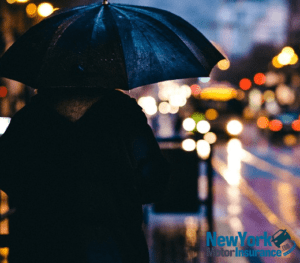 Formally known as a personal umbrella policy and sometimes referred to as excess liability insurance, umbrella insurance is a form of liability coverage. It safeguards you from being financially liable for third-party property damages or personal injuries in the event that a third-party takes legal action against you.
Umbrella auto insurance is a way to provide added protection for yourself and your assets. For instance, if are sued for damages or injuries associated with an accident that you caused, and those damages or injuries exceed the limits of your liability coverage, umbrella insurance will help to cover the cost of the damages that exceed the limits of your liability policy.
Generally, umbrella insurance is relatively inexpensive; however, you will need to already have auto insurance before you can purchase an umbrella policy.
What Will an Umbrella Insurance Policy Cover?
If you are responsible for an accident that results in property damages or bodily injuries, an umbrella insurance policy will safeguard you from the financial responsibilities of those damages or injuries.
Umbrella insurance offers coverage for the following:
Property damage liability. An umbrella policy will help to pay for the cost of damages to or loss of another person's property in the event that you caused the accident; for example, damages to other vehicles or other types of property that occur in an accident where you are at fault. It will also cover liability claims that may be filed against you.
Bodily injury liability. An umbrella policy will also cover the expense of bodily injuries that occur in an accident that you are responsible for causing, including medical bills, as well as liability claims. For instance, if you hit a pedestrian and he or she sustains injuries, your umbrella policy will cover the necessary medical care. If that person files a lawsuit against you, your umbrella policy will also assist with the legal claims.
How Does an Umbrella Policy Work?
Since auto liability insurance is a legal requirement in New York State, you might be wondering why purchasing umbrella insurance on top of your existing liability insurance would be necessary. The following situation explains how an umbrella policy works and why purchasing one is a wise investment…
You are involved in an accident and you are found at-fault. The cost of third-party property damages totals $35,000, yet you only have the minimum requirement of $10,000 in coverage for property damages on your standard liability policy. In this case, you would be responsible for covering the cost of the remaining $25,000 in property damages. If you have an umbrella policy, you won't have to pay that hefty sum of money out of your own pocket; instead, your umbrella insurance will cover it.
In other words, an umbrella policy will cover the amount of damages that exceed the limit on your liability policy, up to the limit that you select for this added liability coverage. An umbrella policy won't kick in until the limits of your liability coverage are reached; for example, if you cause $8,000 worth of property damages and the limit on your liability insurance is $10,000, your standard policy would pay for the damages.
Who Should Consider Umbrella Insurance in New York State?
While an umbrella insurance policy can be a worthwhile investment for any motorist in the State of New York, if any of the following apply to you, this type of coverage is particularly beneficial:
You commute long distances
You carpool with other drivers
You rideshare
You drive in high-traffic areas, or locations where the roads are particularly treacherous
How Much Does Umbrella Insurance Cost?
The cost of premiums for an umbrella policy depends on a number of factors, including:
The amount of coverage you need
Your assets
Your age
Your driving record
To determine how much an umbrella policy will cost, speak to a reputable insurance agency that specializes in this type of coverage. Though it was already mentioned, it's important to restate that you will need to have the minimum amount of liability coverage before you can receive an umbrella policy, and your liability coverage will likely have to be provided by the same company you want to purchase umbrella insurance from.