Am I Required to Add My Children to My Auto Insurance Policy?
Last Updated on February 17, 2022
The prospect of adding a teen to your automobile insurance plan can be a little scary. Young drivers are among the highest risk drivers when it comes to insurance rates. According to the Center for Disease Control and Prevention vehicle accidents are the leading cause of death for teenagers. Insurance rates almost always go up when a teen is added to a plan. Insurance companies have a lot at stake when they insure a young driver.
According to Ann Carrns of the New York Times, the magnitude of the rate increase is seeing a downward trend. Currently, adding a single teen to an existing insurance policy will cause a 78% rate increase, down from 85% in 2013. Carrns goes on to quote Laura Adams, a senior analyst at Insurance Quotes. Adams explains that the factors contributing to the downward trend may include:
Safety advances in automobile technology.
A dip in the number of teens getting licenses.
The continued impact of "graduated" license programs that place restrictions on young drivers until they gain more experience on the road.
When Must I Add My Teenager to My Auto Insurance Policy?
Generally, a driver is not added to an insurance policy until he or she becomes a fully licensed driver. So, you can hold off while your teen is still under a learner's permit. However, it is important to speak with your insurance provider to notify them when you have a teen with a learner's permit. There may be specific regulations in place depending on your specific policy.
Once fully licensed, it's time to add them to your policy or purchase a separate policy. Many parents choose to add their teens to their own policies. This is usually the cheaper option rather than purchasing a separate policy even if you are the one that pays it. Adding your teen as a secondary driver to your policy is cheaper than having a separate policy where the teen is a primary driver on his or her own policy. A secondary driver is anyone who uses the car on a regular or semi-regular basis. You can have more than one secondary driver but be aware that for each new secondary driver added there is an additional rate increase. For families with more than one vehicle, it also helps if the teen driver is added as a secondary driver on the least expensive vehicle to further keep costs down.
How Can I Lower the Cost of Adding My Children to My Auto Insurance?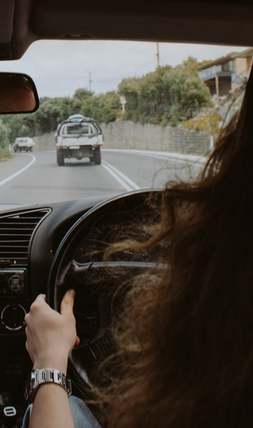 In a New York Times article by Ann Carrns, Kathy Bernstein Harris, Senior Manager for Teenage Driving Initiatives at the National Safety Council said that some insurers offer discounts for students who get good grades (even though it's not necessarily clear that being a good student correlates with safer driving). Discounts are also available to drivers who complete driver education programs.
Ms. Harris added that the best way to hold costs down and keep your child safe is to set rules and spend time driving with them and coaching them along even after they pass their driver's license tests.
"Just getting a piece of plastic doesn't mean they are totally prepared for the open road," she said. "The first year of independent driving is the riskiest."
Most states have restrictions on teenage drivers. New York State has restrictions listed in its graduated license laws for junior drivers (drivers under the age of 18). These drivers will hold either a learner permit or driver's license of class MJ or DJ. The other restrictions are as followed:
Must be accompanied by a licensed driver 21 years of age or older.
Only 1 passenger under 21, unless they are accompanied by a parent or legal guardian. The exception is immediate family members. However, there must be a licensed adult 21 years of age or older in the front passenger seat.
Passengers must wear safety seat belts.
Ms. Harris urges parents to follow and enforce such rules. She states, "with every teen passenger you put in the car the risk of a crash increases."
In consideration of the above, it becomes clear that a preventative approach to keeping your young drivers out of trouble will go a long way to keeping costs manageable. Having a clean driving record through the graduated program will help your teen sign on as a secondary licensed driver on your policy at the lowest possible rate. For additional information see the National Safety Council's teenSmart website for many resources and tools including driving simulations and practice tests.
Are Some Cars Better Than Others for Teenagers?
It makes sense an older, heavier car would tend to be cheaper to insure and have a higher probability of protecting your child in a crash. The Insurance Institute for Highway Safety publishes a list yearly of affordable used cars suitable for teenage drivers.
To sum things up, it almost always will be cheaper to put your children on your own policy as a secondary driver rather than purchase a separate policy just for them. However, adding a child to your policy provides some key teaching moments for a parent. Including the new driver in all aspects of choosing the car and working with the insurance provider presents an opportunity for parents to teach their children about budgeting and the responsibility of safe driving practices. See our related blog post for more teen driver insurance tips.