What Car Insurance Do New Drivers Need In New York?
Last Updated on September 26, 2020
Paying for auto insurance isn't something that anyone really wants to do, especially new drivers, such as teens and students. However, in the state of New York where the roads are often busy and the weather can be hazardous, vehicle accidents are almost inevitable, so auto insurance is really a worthwhile investment.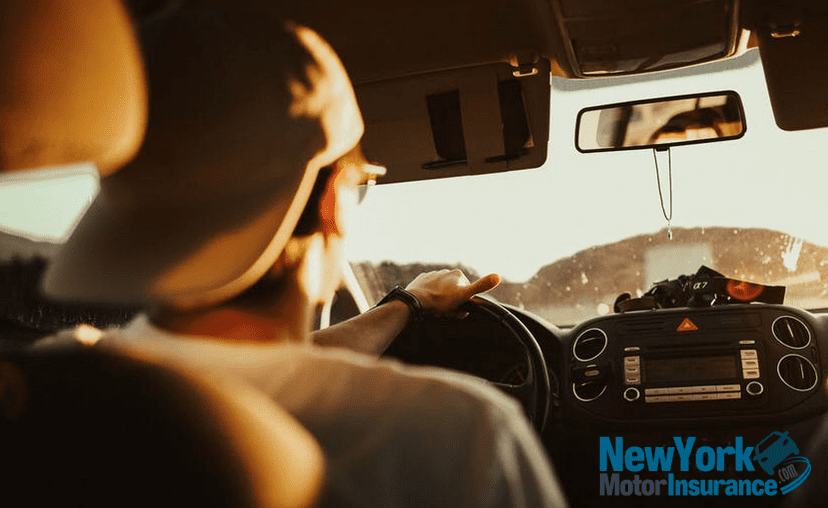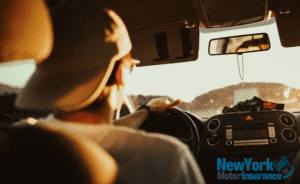 As a new driver, if protecting yourself from the dangers of a car accident wasn't enough of a reason to get coverage, the fact that it is a legal requirement certainly is. Like most states, all licensed drivers are required to carry auto insurance – including those who have recently received a license. If you do not carry the minimum insurance coverage, you will face serious consequences. Plus, you won't be able to register a car without the proper insurance. Should you fail to maintain the necessary coverage, both your vehicle's registration and your driver's license can be suspended.
What Type of Insurance is Required for New Drivers?
The laws in New York State require all drivers to carry liability coverage. The minimum amount of coverage is as follows:
$25,000 bodily injury coverage for a single individual involved in a car accident
$50,000 should someone perish in a car accident
$50,000 bodily injury coverage for two or more individuals in a car accident
$100,000 for should two or more individuals perish in a car accident
$10,000 to cover property damage as a result of a single accident
It's a requirement for these minimums to remain effective as long as the registration of a vehicle is valid, whether you are using the vehicle or not. Furthermore, vehicles that are registered in New York are required to carry coverage that is issued by an insurance agency that is licensed to operate in the state. This insurance also must be issued to the person whom the vehicle is registered to, and it has to stay in the name of the registrant. In other words, insurance is not transferable.
Is More Than One Name Permitted on a Vehicle's Registration?
Yes. The name of the primary registrant and the name of a co-registrant can be listed on a vehicle's registration; for example, if you're a teen driver, the car can be registered to both you and one of your parents.
Both individuals must sign the registration and issue proof of their names and their birth dates, such as a birth certificate or a driver's license. Both names must also be present on the vehicle's insurance card. However, no more than two names can be listed on a vehicle's registration.
Proof of Insurance in New York State
You are required to carry proof of your vehicle's insurance in New York. An Insurance Identification card issued by the State of New York. You'll receive two original cards when you purchase your insurance coverage. Additionally, your insurance provider will send an electronic notice of your insurance coverage to the Department of Motor Vehicles.
In order to register a vehicle, the Department of Motor Vehicles will need to have both the electronic notice of your insurance, as well as a physical copy of your original insurance card. You should also keep an insurance ID card inside your vehicle at all times, as well as proof of your registration.
How Can New Drivers Save Money on Car Insurance?
Auto insurance can be expensive – especially for new drivers (teenage boys, in particular). However, there are a number of ways that you can manage the cost of your insurance coverage and avoid breaking your bank. Here are some effective money-saving tips:
Shop around. Don't just accept the first quote you receive; make sure you shop around.
Ask about discounts. A lot of insurance providers offer discounts for young drivers. For example, students who maintain an average grade of a B or higher and who complete a driver's education course may receive a discount.
Maintain a clean driving record. Every time you are issued a ticket for a traffic violation, your insurance rates will increase. To keep your costs down, make sure that you obey the rules of the road.
Drive safely. Tickets aren't the only thing that raises your insurance rates; your rates will also increase if you are involved in an accident. Not only should you drive safely to maintain affordable rates, but to protect the safety of yourself, your passengers, and of pedestrians and other motorists.
Take a defensive driving course. In the state of New York, auto insurance companies are required to provide discounts for drivers who voluntarily complete a defensive driving course that is approved by the state.
Choose your vehicle wisely. The type of vehicle you drive will impact the cost of your insurance. For example, it's more expensive to insure SUVs and sports cars because they are considered more dangerous to drive. Mid-sized sedans are the least expensive vehicles to insure in New York, so if you want to keep your coverage affordable, choose this type of car as your ride.