Getting Auto Insurance for Your Rental Car in New York
Last Updated on October 4, 2018
Checking baggage, delayed flights, missing connections, clearing security checks; when it comes to traveling, there's enough to worry about – you shouldn't have to worry about whether or not you need to purchase insurance for a rental car, too.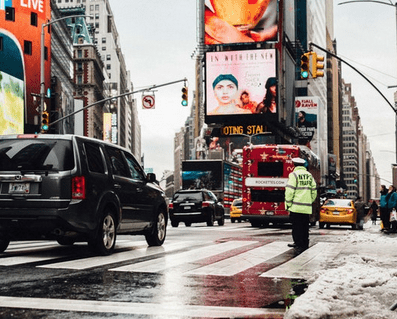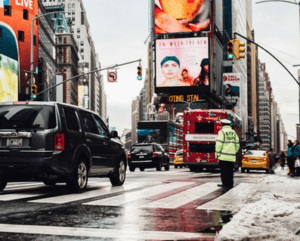 A lot of rental car services offer rental car insurance, and it might seem like a wise investment. For a small fee, it will give you the peace of mind you need while you're traveling, right? Maybe; but that's not always the case. Keep on reading to learn more about rental car insurance in New York State, including whether or not it's the right choice for you.
What is Rental Car Insurance?
Basically, rental car insurance is an additional coverage option offered that many rental car companies offer. You will have the option to purchase this type of insurance when you pick up a car that you have rented.
There are four different types of coverage options available with rental insurance, including:
A collision damage waiver. This waiver will prevent the rental company from charging you for any damages to the vehicle. It will also prevent them from charging you if the rental car is stolen while you are using it.
Personal injury insurance. With this coverage, any injuries that the driver or passengers of a rental car sustain will be paid for. If a driver or passenger of a rental car should perish as the result of an accident, personal injury insurance will also cover this.
Supplemental liability protection. If you opt for this type of rental car insurance, the costs of any property damages or bodily injuries that are caused as a result of an accident you cause in a rental car will be covered.
Personal effects coverage. If your personal belongings inside the rental car are stole, personal effects coverage will pay for reimburse you.
Will Your Car Insurance Cover a Rental Car?
Depending on the type of insurance you carry and the insurance provider, the car insurance you already have will likely cover you in New York for your rental car. Generally, comprehensive and collision coverage will carry over to a rental car. However, it should be noted that the details regarding what's covered by your existing policy is dependent on a variety of factors, including the specific details of your policy.
To find out if your existing auto insurance will cover you while you are operating a rental car, make sure you contact them. An agent will be able to provide you with the details of your policy, including whether or not a rental car is covered, and if so, what it is covered for.
Will Your Credit Card Cover a Rental Car?
There are several credit card providers that offer rental car insurance. If your credit card issuer does offer rental car insurance, you will be covered the insurance if you use that credit card to rent a car and the car is rented under your name. If your credit card company offers rental car insurance, you will automatically receive coverage; you won't have to call them or fill out forms.
However, it's important to note that rental car insurance offered by credit cards is considered secondary insurance. In other words, your own car insurance policy will pay any damages before your credit card company will.
If you do not have car insurance and are relying on your credit card to provide rental car coverage, make sure you contact the issuer of the card to confirm whether or not you will be covered.
Purchasing Standalone Rental Car Insurance
There are several insurance companies that offer individual rental car policies. Generally, this policy will offer the same coverage options that you would receive from the rental car company. Also, it may be more cost-effective to purchase a standalone policy; however, it may be more affordable to purchase insurance from the rental car company.
If you do decide to purchase your own rental car insurance, make sure that you decline the coverage offered by the rental car company. Additionally, ensure that you have access to the details of your policy while you are traveling.
Benefits of Rental Car Insurance
Even if your auto insurance and/or credit card company does cover a rental car, purchasing this type of insurance might still be a wise investment. Some of the benefits of rental car coverage include:
If you are involved in an accident, your rates on your auto insurance won't go up. You can file a claim against your rental car insurance, which will prevent an increase in your auto policy.
You can add in coverage options that your auto insurance policy doesn't offer; for example, if your policy doesn't cover medical payments, you can add personal accident insurance to a rental car policy.
You may be able to increase your coverage limits, which can be beneficial if you are driving in an area that you are unfamiliar with.
If you plan on renting a car in New York, make sure you are covered before getting behind the wheel of your rented vehicle. To purchase coverage for your rental through your current insurer, please call your provider for more information. If you opt to use your credit card provider's coverage, make sure to call them first to make sure your credit card provides enough protection for your trip.