Study: Rochester Has Excellent Car Insurance Rates
Last Updated on February 17, 2022
Rochester's auto insurance rates are the 7th cheapest in the nation, according to a new national study from the personal finance website NerdWallet. The study looked at the 125 largest cities in the nation and used the profile of a 26-year-old male who drives a 2012 Toyota Camry and has no history of accidents. The average car insurance rate for extended coverage (100/300/50 with a 500 deductible) in Rochester is $1,249.26.
Rochester is the only representative from New York to make the list. New York City made the list of the most expensive cities, coming in at 13th place. Its average car insurance rate, $2,712.43, is more than double Rochester's average.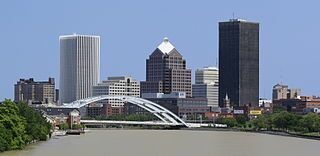 Rochester is home to large companies such as Eastman Kodak and Bausch & Lomb. They help keep employment levels at reasonable rates, which in turn helps lower car insurance rates, as areas with low unemployment normally have lower car insurance premiums. Rochester is also often touted as a good city to raise a family, and it is home to world-class universities, most notably the University of Rochester and the Rochester Institute of Technology.
Rochester also benefits from state initiatives. The New York Automobile Insurance Plan helps high-risk drivers find insurance, which helps decrease the number of uninsured drivers. That, in turn, helps keep the premiums in check, as large numbers of uninsured drivers can increase a city's average car insurance premium. Drivers can apply for insurance through NYAIP and take a course to automatically lower their insurance rates.
Six of the other nine cities that are on the cheapest rates list are in North Carolina, which is known for its temperate weather. NerdWallet also found the cities with the most expensive average car insurance rates. The most expensive city, Detroit, had average car insurance rates that are nearly ten times Rochester's average.
Many factors affect car insurance rates. Bad weather, high crime rates, and congestion can all lead to higher rates. Though often an afterthought, state car insurance laws can also lead to high car insurance rates. All of the most expensive cities in NerdWallet's study were in so-called "no-fault" states such as Michigan and Florida. Under no-fault insurance systems, insurance companies must pay medical expenses, lost wages, and property damage claims no matter who caused the accident.