The Top 5 Auto Insurance Companies For College Students in New York
Last Updated on July 27, 2021
Going to a college in New York, you are faced with a lot of expenses. You need to have enough money for your tuition fees, textbooks, school supplies, rent, and the list goes on. If you do not live with your parents, you'd also need to pay for rent. So getting an affordable car insurance premium is important for virtually all college students that drive.
How College Students Can Get Cheaper Auto Insurance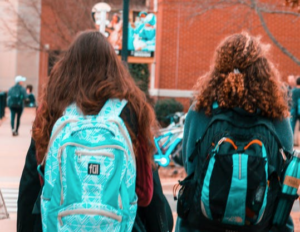 Although it's difficult to find cheap car insurance rates for young drivers in general, there are several insurance providers that offer special discounts for college students that meet certain requirements. These discounts can save as much as 25% on auto insurance.
However, providers don't simply give out discounts to college students just for being enrolled in a college in New York. Students usually need to pass certain requirements to qualify for discount rates:
Get good marks. Some companies offer discounts to students that do well in school and maintain a high GPA. The minimum grades required for this discount differ between insurers.
Drive less. Many companies have low-mileage discounts available. One company actually charges a flexible premium that depends on a number of miles driven that month.
Complete a defensive driving course. Insurers consider young drivers that have a defensive driving certificate to be safer on the roads.
Become a volunteer. Some auto insurance providers grant additional discounts to students that hold a volunteer position.
New York students can also use savings tips that are applicable to all drivers. For example, having higher deductibles lowers your premiums. If your vehicle is old and has a low market value, you should consider not getting collision and comprehensive coverage at all. In this case, third-party liability coverage can often be sufficient.
Best Car Insurers for New York College Students
Don't have any idea which insurance providers provide the best rates for college students? Don't fret. In this quick article, we will be going over the 5 best auto insurance companies for college students in New York. Each of the insurance providers we will mention below can offer auto insurance discounts of up to 25%. And each of them has a different set of requirements for college students to obtain auto insurance discounts.
No matter how old you are or what kind of grades you get, you will surely find an insurance provider below that will fit you. So without further ado, let's go over the top 5 insurance companies for college students in New York.
1. GEICO
GEICO offers what is arguably the cheapest auto insurance premium for students in New York. GEICO's annual premium for students can cost as little as $651 per year. However, to get a low auto insurance rate, GEICO will need to examine several factors. Some things that can affect GEICO's auto insurance rates are your age, where you live, and your group affiliations.
What's great about GEICO is that they also offer discounts to members of college-centered organizations. This means if you're a member of an alumni association, sorority, fraternity, or other college organizations, you'd be able to avail a student discount from GEICO.
2. State Farm
State Farm offers one of the easiest ways for college students to get as much as 15% off their auto insurance premium. One of State Farm's discount programs would have students finish their Steer Clear Safe Driver Program. This program consists of an online course that students can take at home or in their dorms using a computer or a mobile phone. After finishing the program, students will receive a 15% discount for State Farm's auto insurance premium.
What's great about the Steer Clear Safe Driver Program is that it teaches young drivers how to drive responsibly in a very engaging way.
State Farm also has another discount program called the Good Student Discount. For this discount program, students can get up to 25% off their auto insurance rate by meeting specific minimum grade requirements while they're in college. The grade requirements can differ depending on what college you are enrolled in.
By combining these two discount programs, any college student can get as much as 40% off their auto insurance. They'd just have to maintain the minimum grade requirements.
3. Allstate
Allstate is the second-largest auto insurance provider in New York. Just like other top insurance providers, Allstate offers various student discount programs. They have a resident student discount which is applicable for students who are studying at least 100 miles away from home and a good grade discount.
The good grade discount would require students to be enrolled full-time in college. It's also only applicable to students below 25 years old.
Aside from student discounts, Allstate also offers mobile applications that students can find very useful. Allstate mobile for one helps students gain a better understanding of their auto insurance policy. It can also help students manage their claims and connect with agents.
Moreover, Allstate has a QuickTrip mobile app that helps students find optimal routes to several locations. It basically allows students to save mileage and time whenever they're driving.
4. Amica Mutual
One of the lesser-known auto insurance providers that can offer great discounts for college students is Amica Mutual. Though Amica Mutual hasn't made a lot of waves in the auto insurance industry yet, it's becoming one of the most highly recommended auto insurance providers when it comes to student discounts.
Just like other auto insurance providers, Amica Mutual offers a set of discount programs for college students. Amica Mutual offers student discounts for students taking a defensive driver class, an accident prevention class, and a new driver's training class. They also offer discounts to students who are living away from their homes.
What's more, is that Amica Mutual offers useful perks like free roadside assistance and key loss insurance.
5. USAA
Last but not least is USAA. USAA has discount programs that benefit students with families who are in the military, veterans, or employees of the Department of Defense.
If you meet USAA's requirements, you can gain discounts from their good grade program, safe driving program, and resident student program. You can even increase your discount rate by becoming a USAA member.
In Closing
The most important tip is to compare quotes from multiple providers. Use our comparison tool at the top of this page to find the cheapest auto insurance rates for college students in New York.