How To Find Cheap Commercial Auto Insurance Rates In New York
Last Updated on June 6, 2019
Whether you have decided to start your own business or you are in charge of a company's fleet of vehicles, if owning and using vehicles is a part of your business, you are going to need commercial auto insurance.
What Is Commercial Auto Insurance Exactly?
Commercial car insurance is a specific type of business insurance that is designed to protect companies from the risks that are associated with operating vehicles for work-related reasons. It can help business owners pay for any physical repairs that a vehicle may need if it is damaged as a result of an accident, theft, vandalism, or even weather. This type of policy can also help to pay for medical expenses and legal fees that may arise in the event of an accident.
What Does Commercial Auto Insurance Cover?
Generally, a commercial auto insurance policy will offer the following types of coverage and protections: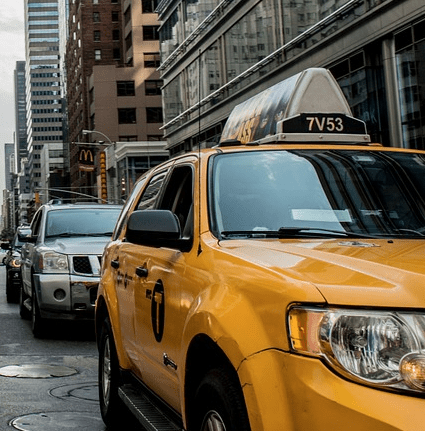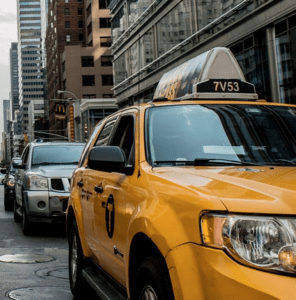 Liability. If a company vehicle is involved in an accident and that accident causes property damage or bodily injury, a commercial car insurance policy can help to pay for the costs associated with such damages. It may also assist with legal expenses that are associated with accidents.
Medical costs. Commercial auto insurance can also help to cover the expense associated with medical bills if anyone is injured in a crash, regardless of who is at fault.
Collision. This type of coverage will pay for damages to your vehicle if it is damaged in an accident (as opposed to liability coverage, which will pay for damages to the other party's vehicle if you are ruled to be liable).
Comprehensive. This type of policy can also help to pay for any repairs your company vehicles may need if they are damaged by something other than an accident, such as vandalism, theft, or a tree branch that falls on a company vehicle.
Uninsured motorist. Should someone who does have insurance be responsible for an accident, your commercial car insurance coverage may help to cover the cost of damages to your vehicle or medical fees in the event of a bodily injury.
Do You Need Commercial Auto Insurance If You Have A Personal Car Insurance Policy?
A lot of people are under the assumption that their personal auto insurance will offer protection if they use their personal vehicles for business-related reasons; however, that is not always the case. If you use your personal car to commute to work or to meet a client on occasion, your personal auto insurance may be enough; but, if any of the following apply to you, commercial auto insurance is a better option:
You frequently use your personal vehicle for business-related purposes.
A vehicle that you own is registered to your company.
Your employees operate company vehicles.
You use your vehicle to transport people or goods for a fee or to offer a service.
Types Of Vehicles That Require Commercial Auto Insurance
Many business owners assume that commercial auto insurance is something that only big rigs need; however, this couldn't be further from the truth. Any type of vehicle that is largely used for business-related purposes should have this type of coverage, including:
Sedans
SUVs
Pickup trucks
Utility vans
Finding Cheap Commercial Auto Insurance Rates In New York
New York, particularly Long Island and Manhattan, is one of the most expensive places to own and operate a business in the US. Therefore, it makes sense that if you are looking for commercial auto insurance in this state that you are going to want to find the cheapest rates possible.
There are several insurance providers that offer commercial vehicle insurance in New York. Here are some tips to help you find the most affordable rates, as well as things to keep in mind before you choose a provider.
Shop around. As mentioned, there are several insurance providers that offer commercial vehicle insurance in New York. Make sure you shop around and get quotes from different carriers.
Compare. Once you have received a few quotes from different insurance providers, compare the quotes – as well as the prices. Remember that price isn't the only thing to consider. While it may be tempting to choose the company that offers the lowest price, if their policy doesn't offer the coverage you need, in the end, it won't be the best option for you and your business.
Use bulk insurance rates. Choose one insurance provider to cover all of your business vehicles. If your company vehicles are covered by several different companies, you'll likely end up paying more.
Same coverage. Try to get the exact same coverage for all of your company vehicles, as this will help you avoid paying more for some vehicles than others.
Consider bundling. Many insurance providers offer discounted rates if you bundle your insurance policies. For example, if your business liability insurance and your commercial auto insurance is offered by the same company, they may give you a discount on premiums for both policies.