How to Document Damage for a Car Insurance Claim
Last Updated on March 4, 2020
After you've been in a car accident or experienced vehicle vandalism, it's important to file a claim with your insurance company as soon as possible to get the financial compensation you are entitled to. In particular, it's important to thoroughly document the damage to your vehicle so that the insurance company can get a clear idea of what happened. The better your documentation, the more likely you are to receive the insurance payout you deserve. Here are the steps you should take to document the damage for a car insurance claim.
Take Photos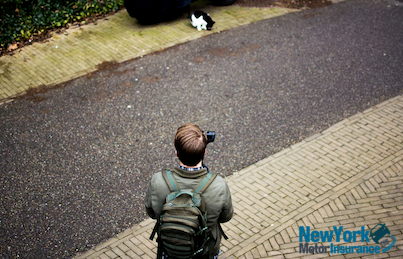 The first thing you should do when your car is damaged is to take photos – and take lots of them. Use your smartphone, or if you don't have a smartphone with you, ask a witness if you can use theirs, and then send the photos to yourself via text or email. The more photos you have, the easier it's going to be to prove your case. Make sure you get photos of the damage from every possible angle. Use flash if it's dark outside, and make sure the photo is in focus. This is where smartphones can really help your case because you can take photos immediately after the accident happens, instead of waiting for the police to arrive. You can even take a video if it will help you document your case more effectively.
Save Witness Information
After you have taken all the photos you need, the next step is to see if there are any witnesses around that would be willing to vouch for you. Ask any passersby if they would be willing to testify, and if they consent, ask for their name and contact information, and note it down somewhere you know you won't lose it, like a secure file on your phone. Get in contact with them soon after the accident and ask them for their account of the event. They can either take an audio or video recording as they tell the story, or they can write down their account. Ideally, your witnesses should be as unbiased as possible, but any witness account will help.
Gather Bills, Medical Records, and Police Reports
There are many documents that are going to be an important part of your insurance claim, and you should start assembling them in a folder to send in with your claim. Start by obtaining the police report from the accident. You can go into the police station to request it in person, or if the option is available in your city, you can request it online. Next, you will need to call your doctor to obtain a copy of your medical records. This is very important if you were injured because it will show the extent of the damage from the accident. You should also make copies of any relevant medical bills because they will indicate to the insurance company the extent of the financial burden the accident caused. If you had to miss work and lost pay as a result of the accident, you should also make copies of pay stubs and other financial documents that will illustrate this to the insurance company.
Keep Detailed Notes
Right after the accident happens, you should go home and write down your own experience of the accident in as much detail as possible. It's crucial that you do this as soon as you can, while your memory is still fresh. If you experienced an injury and needed medical treatment after the accident, you should also document your experiences with this. This will be very helpful if you end up needing to negotiate with your insurance company later on. You should also note down the names of everyone you talk to regarding the case afterward, as well as what they said. This includes your experience with witnesses and with any other parties involved, as well as the police officers you talk to, car repair technicians you consult, and anyone from your insurance company that you contact. This last one is particularly important because it can help you hold your insurance company accountable. If different agents are telling you conflicting things, you can easily dispute them.
Get A Repair Estimate
In order to make a successful damage claim, you are going to need to find out how much the car repair would cost. Many people skip this step because their insurance adjuster makes a repair estimate for them. However, it's very important to get another estimate on your own from an unbiased repair shop. If you can, get more than one unbiased estimate. This way, you can get a truly accurate idea of how much the repair is going to cost.
It's always better to be safe than sorry when it comes to documenting a car insurance claim. Document as much as you can right after the accident, and you will be much more likely to receive a payout in the long run.