What Are the Best Auto Insurance Companies?
When looking for a new auto insurance policy, you have to choose the right company.  You need to find that special balance between price and quality.  The best insurance policy in the world probably won't be cheap, just like the cheapest insurance policy in the world probably won't be the best.
Truthfully speaking, it's easy to find low price car insurance.  All you have to do is ask for the bare minimum coverage, compare a few prices, and choose the cheapest.  But, as a consumer, you need to make sure that the auto insurance company you choose won't give you and your family any trouble when it comes time to file a claim.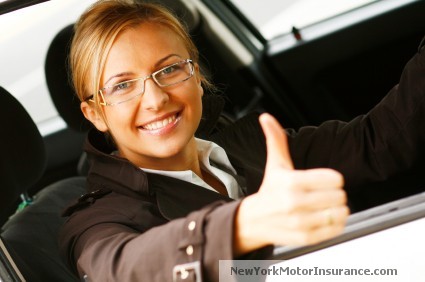 To get a good idea about which companies are reputable and which ones aren't, take a look at this 5 step method we have devised for finding the best auto insurance companies:
1) Visit your state's department of insurance website
If you are a New York resident, you can visit the department of insurance here.  If not, a quick Google search can connect you to the official website of your state's department of insurance.  The ICAN website also has a list of links to each state's insurance department.
The reason we tell you to visit your state's insurance department website is that many publish consumer complaint ratios for all insurance providers that sell policies in their state.  By taking a look at these complaint ratios, you can get a good idea on which companies are smart to avoid.
What you see may surprise you.  Just because an insurance company is large and well-known does not mean it has a low complaint ratio.  The key is to find an insurance company without many consumer complaints and with affordable policies.  Consider comparing insurance quotes to find the cheapest companies before looking at consumer complaint ratios.  The companies that score well on both lists are companies that you should strongly consider insuring your vehicle with.
2) Check auto insurance company rankings lists
J.D. Power surveys insurance policyholders nationwide in order to rank car insurance companies.  They then rank these companies on an annual basis in their publication.  Insurance providers are rated in J.D. Power based on price, coverage options, claims handling, and customer satisfaction.
A quick look at the 2012 J.D. Power and Associates rankings shows us that the top ranking auto insurance companies in terms of customer satisfaction are:
The Hartford
Liberty Mutual
American Family
Auto Club Group
Nationwide
Amica Mutual
State Farm
Erie Insurance
MetLife
Auto-Owners Insurance
Insure.com also has an auto insurance company ranking system in place.  Their data is based on customer feedback from 4,500 policyholders in the United States.  Their customer satisfaction ratings are based on claims processing, customer service, value for the price, and additional factors.
Their current top 10 list looks like –
USAA
Auto-Owners Insurance
The Hartford
State Farm
21st Century
Farmer's
AAA
GMAC
Allstate
Travelers
3) Look at the insurance companies' financial strength ratings
Confirming that an insurance company is in a strong financial position is extremely important.  You can rest assured knowing that the larger insurance companies like GEICO, Allstate, State Farm, and Progressive, have high financial strength ratings, but the smaller companies warrant further research.
The financial ratings can give you extra confidence that your claims will be paid without hassle.  Think of them as "measures" on an insurance company's ability to pay out a claim. After all, an insurance company that has its finances in order should have no problem covering their policyholders and paying for damages.
The two best sources for financial strength ratings are A.M. Best and Standard and Poors.  Both institutions give insurers letter grades.  A.M. Best grades companies from a high of A++ to a low of D.  Standard and Poor's rating system ranges from AAA to CC.
4) Ask Your Mechanic
Mechanics and body shops have an interesting perspective when it comes to insurance companies.  They are dealing with insurance companies on a regular basis, so they know which ones are reliable and which ones are not.  If you need a different opinion other than recommendations of J.D. Power and the financial strength institutions, go ahead and ask your mechanic for their input.  He will know exactly which companies pay their claims on time and which ones do not.
5) Deal With An Insurance Broker
When it's time to buy car insurance, consider working with an insurance broker who represents many different insurance companies.  The broker will have a better understanding as to which companies make their customer's the happiest.  Brokers even have a vested interest in keeping you happy so that you continually do business with them.
If you would like to start getting insurance quotes from reputable companies, allow NewYorkMotorInsurance.com to give you free quotes for your vehicle.  We work with only the best insurance companies, so you can rest assured knowing that you will be in good hands with the providers we connect you with.  Scroll back up to the top of this page and fill out our brief form.  You will then be given quotes from the top insurance companies in your area.