What Is An Auto Insurance Claims Adjuster?
Last Updated on February 17, 2022
In the event of an insurance claim due to an automobile accident, the insurance firm may assign an independent claims adjuster to your case. An adjuster is there to assess the damage to your vehicle after the accident and then to offer a settlement amount.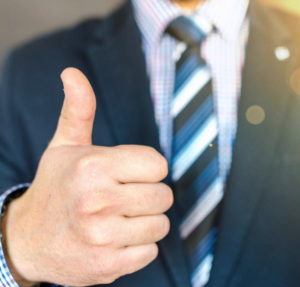 Many people confuse the roles of an adjuster and an appraiser. Let's first clarify the confusion between these two professions.
An adjuster acts on behalf of the insurance company or the insured in the adjusting or settlement of claims. Those that act on behalf of the insured do not necessarily need to be licensed. If acting for an insurer, however, they need to be licensed.
An appraiser is a person selected or appointed by a competent authority or an interested party to ascertain and state the true value of goods or real estate.
Now that the difference between adjusters and appraisers has been cleared up, it is time to take a look at two different types of adjusters – independent adjusters and public adjusters.
Independent Adjusters
Independent adjusters are defined by New York insurance law 2101 as:
Any person, firm, association or corporation who, or which, for money, commission or any other thing of value, acts in this state on behalf of an insurer in the work of investigating and adjusting claims arising under insurance contracts.
Black's Law Dictionary defines "adjust" to mean settle or bring to a satisfactory state so that the parties will agree on the result. Independent adjusters as the name implies may work for several insurance providers. Under regulation 64 any person inspecting a damaged vehicle on behalf of the insurer must be licensed under Article 21 of the Insurance Law, to negotiate and adjust a claim with the insured.
Public Adjusters
New York Insurance Law 2101 defines a "public adjuster" as:
Any person, firm, association or corporation who, or which, for money commission or any other thing of value, acts or aids in any manner on behalf of an insured in negotiating for, or effecting, the settlement of a claim or claims for loss or damage to property of the insured in this state.
Public adjusters do not necessarily need to be licensed to be a representative for the insured, however, they may engage in activities that would require a license such as a private investigation or acting as legal counsel.
The independent adjuster has sent an offer. What now?
After you file an accident claim, your insurance provider sends out a claim adjuster to check and settle the claim. It is important to understand that this person works for the insurer, not you. Their goal is to assess and offer the lowest possible settlement favoring the insurer, not the claimant. Be prepared for a few secret tactics such as discouraging you from seeking advice from a lawyer and telling you how much you can claim for. An adjuster may also ask you to sign a document giving them access to your medical records. Be wary of tactics like these. It's important to know the details of your auto insurance policy to make sure you are not taken for a ride. In fact, it may be prudent to apply some of your own tactics in dealing with the claims adjuster.
Tips for dealing with a Claims Adjuster
Don't rush – If the adjuster is pressuring you to settle your claim, know that you don't have to agree to their offer right away.
Gather all relevant documents – A copy of the accident report, your insurance contract, proof of ownership, receipts, medical bills, and repair invoices are all things you should gather.
Negotiate for a higher amount – You could open your negotiation with a higher amount so that you settle at a point that supports your claim. Be careful, however, not to make false claims. Anytime personal injuries are involved you need to consider medical costs in the future.
Seek legal advice – Many firms will work on a contingency basis if you have a strong case. Some law firms specialize in auto injury claims.
Be prepared to outline the circumstances that created your claim – Highlight the events that back up the value of your claim – the other driver's negligence, you following the traffic laws, what the police report says, etc. All of these things illustrate that you understand the value of your claim.
Advise the adjuster of the total amount of damages and what you are asking for to settle your claim – At this point, the adjuster may break off communication. It is a common tactic meant to slow you down and get you thinking you should settle for a lower amount. Don't fall for this. A well-documented claim has value and it's in the insurer's interest to settle.
Stay Strong – Do not lower your claim value until the insurance provider has made a counteroffer.
Negotiating an accident claim with an adjuster can be a tedious process, but with a little knowledge, you can reach a fair settlement. Make sure that after you get the check you are not left with unpaid medical bills and repair expenses. Know the range in which you are willing to settle and know the value of your claim. Don't allow any stalling tactics to cause you to settle for less. If there are unreasonable delays in communications you can report it to the State Insurance Board and apply for arbitration, especially if it is a no-fault claim.