How Does A DUI Affect Your Car Insurance In New York State?
Last Updated on November 21, 2020
As we're in the midst of the holiday season, it's a time of year of increased DUI/DWI convictions across the nation. As you may have expected, a single DUI/DWI conviction can have a massive impact on your car insurance rates. Below are some sobering facts for drivers in New York State.
Types of alcohol and drug-related driving charges in New York State
DWI (Driving while intoxicated) – If you are caught driving with a blood alcohol content (BAC) 0.08 or greater. BAC 0.04 for commercial drivers.
Aggravated DWI – If you are caught driving with a BAC over 0.18
Driving While Ability Impaired by Alcohol (DWAI/Alcohol) – If you are caught driving with a BAC of more than 0.5 and less than 0.7
DWAI/combination of Drugs and Alcohol – If you are caught driving under the influence of a single drug other than alcohol.
Test refusal – If you refuse to be tested (breath, blood, or urine).
Zero tolerance – If you are under 21, you can be charged if you have a BAC of 0.02 or greater.
The penalties for each of these violations in New York State are pretty steep with fines and possible jail time. Unfortunately, on occasion, even good people can make mistakes and have momentary lapses in judgment. Let's take a look at how costly having a good time can potentially be.
Insuring your vehicle in New York State after a DUI/DWI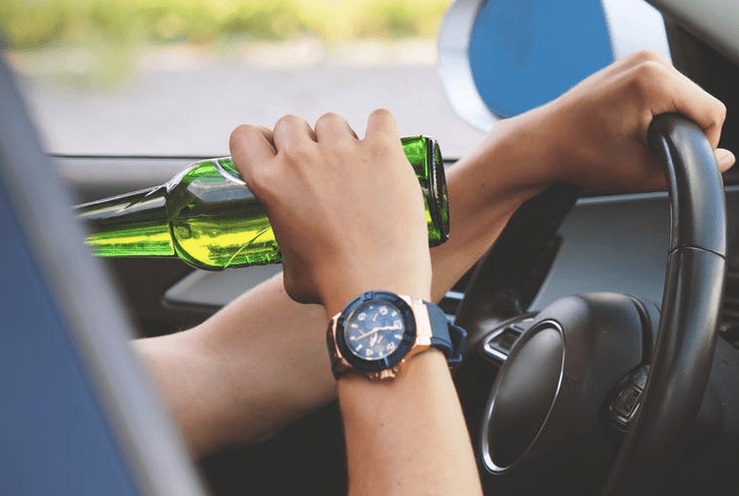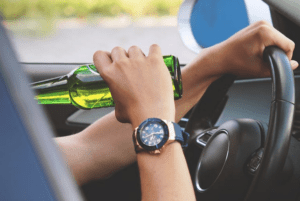 Some insurance companies may not actually cancel your insurance while your license is suspended or revoked following your conviction. Many companies will drop you mid-policy and provide you with notice to that effect. In addition, as a condition of reinstating your license, you may have to get an insurance provider to file an SR-22 on your behalf (which ensures your financial responsibility). This SR-22 form, which is mandatory for drivers in the high-risk pool, will require you to carry a specific amount of insurance coverage for at least 3 years. Drivers that need SR-22's can expect to pay much more for their insurance coverage.
When you renew your insurance after getting your license reinstated, your provider will have access to your motor vehicle record (MVR) where a DUI will be listed for 10 years. The New York Department of Insurance, the insurance regulator of the state, explains that surcharges applied due to convictions are governed by state insurance law. These regulations allow the surcharges to be applied during the experience period (typically three years) for specified incidents, some of which include:
At-fault accidents causing bodily harm or an excess of $1000 in property loss
Speeding over 15mph over the speeding limit
Driving to avoid apprehension by a police officer
Driving while intoxicated or impaired by alcohol/drugs
The good news is most insurance providers will only look back in your MVR 3 years (but some will go back 5 or even 7 years). As for how long the DWI stays on your insurance record, there is no record kept by the insurance company pertaining to your DUI/DWI. What happens is that with a DUI/DWI on your MVR, your insurance policy will be rated for a number of years (usually 3).
How much will insurance cost after a DUI/DWI?
According to dmv.org, the average insurance rate increase in New York State after a DUI/DWI is 76%. New York State does, however, have laws that limit the amount your insurance rates can rise after a DUI/DWI conviction. Insurers can charge no more than three times the base rate for the highest-rated vehicle covered on the policy (without a surcharge applied).
Sadly, there is no easy solution to finding affordable insurance rates after a conviction. However, shopping around and finding the most forgiving insurance company is the only sensible solution. Depending on your specific data and requirements, your rates will vary, but at least one well-known site found Progressive to be the most forgiving company. If you have a DUI/DWI on your record and are looking for cheap insurance rates, it certainly would not hurt to start by getting a quote with them. Then, you can compare quotes with other insurance providers to see if they can come close to a matching price while providing a similar level of coverage.
Average rates per company after DUI conviction in NY
Source: The Zebra
Finding insurance after a DUI
One of the important things to remember if you are ever in the situation of shopping for car insurance after a DUI/DWI is that you are not alone. According to George Vomvolakis, an NYC defense lawyer, in 2016 alone there were 39,005 DWI arrests in the State. In 2016 there were 7,461 DWI arrests in New York City alone (almost 19% of the state's total). It bears noting New York City accounts for 18% of the Felony arrests for DWI and only 6% of the state's misdemeanor total arrests. Clearly, the city of New York takes DUI offenses seriously.
The bottom line is a New Yorker with a DWI/DUI on their MVR can expect to pay up to 76% more or even higher for car insurance. After dealing with the mountain of legal fees, reinstatement fees, civil fines, and court payments, the last thing you want to hear is that your car insurance has more than doubled! This is why avoiding DUI/DWI convictions at all costs is the best course of action. Having a designated driver, taking public transportation, or calling a taxi or an Uber is obviously better than dealing with the headaches described above.