Are There Car Insurance Discounts for Homeowners?
Last Updated on July 8, 2021
Many auto insurance companies offer discounts for various reasons. These reasons might include safe driver discounts, good student discounts, accident forgiveness, and many others. A discount for homeowners is dependent on the insurance company.
Homeowners Discounts for Auto Insurance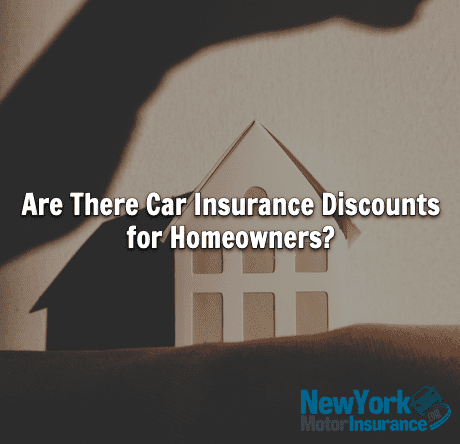 Numerous companies offer a homeowners discount. You could save up to 20% on your standalone car insurance as a homeowner without having to bundle your insurance.
Who is Considered to Be a Homeowner?
To be considered a homeowner, the deed of your home or mortgage of your home must be in your name. Even if you are working on paying off your home, you are considered a homeowner. Your spouse would also be considered a homeowner, even if their name is not on the documentation.
Companies That Offer Homeowner Discounts
As mentioned before, numerous insurance companies offer homeowners an auto insurance discount without bundling their insurance policies. Here are a few of the top contenders for the best insurance rates with a homeowners discount.
Progressive
The leading auto insurance provider that offers homeowners a discount for a stand-alone auto insurance policy is Progressive. With their policies, you get optional roadside assistance, new car protection, and accident forgiveness. Your policy is available for renewal every 12 months or six months with claims being made either online or by phone. Finally, they offer nine out of the ten most popular insurance discounts, including a 30% safe driver discount.
AARP
Another top contender to the auto policy fight that offers homeowners discounts is AARP. AARP is an insurance company that provides insurance for drivers over the age of 50. Much like Progressive, they provide optional roadside assistance, new car protection, and accident forgiveness. They only offer policies for 12 months but have loads of benefits for being an AARP member.
Allstate
Allstate offers multiple discounts and a rewards program, which includes a homeowner's discount. Their safe driver discount comes in at 13% along with more perks and benefits than other companies. Roadside assistance is included for free and they offer a 12-month pay schedule or a monthly payment schedule.
Liberty Mutual
Available in the state of New York is Liberty Mutual who offers a homeowner discount and a 30% safe driver discount. You can earn free accident forgiveness after being claims-free for five years. If you want to customize your policy, you simply log in online and change it with a button click. Like Allstate, they offer a monthly payment schedule for 12 months or monthly. They offer 8 of the ten typical auto insurance discounts.
How to Qualify
The first step in knowing if you qualify for a homeowner's discount is to talk with your insurance agency and see if they offer one. Suppose they do offer one, following their guidelines to get it applied. Documentation will be required. This documentation could be a copy of the home insurance policy, property tax statement, or mortgage payment receipts or statements.
Just recently bought your house? It's not too late to get the discount. Contact your insurance company to see what you need to take advantage of the deal.
Bundle and Save
Another common way to save money on car insurance for homeowners is to bundle it with your homeowner's insurance. This does have to be with the same insurance company. In New York State, you can save an average of $95 a year when bundling auto and home insurance.
Fact About Homeowners Insurance
If you are considering bundling your homeowners and auto insurance, you should know a few things. Homeowner's insurance is optional if you own your home. If you are in the process of purchasing your home or have a mortgage, you will need to check with your lender to see if it is required. Most lenders require you to have a homeowners insurance coverage.
Homeowners insurance is designed to protect your belongings in case your house or property is damaged. Common types of damage that are covered are theft, fire, vandalism, or wind damage. Some insurance companies offer policies for hurricane and flooding incidents as well.
In the state of New York, homeowner's insurance is not based on state legislation so there is no state minimum coverage like there is for auto insurance. There is a wide range of factors that go into the pricing of homeowners insurance coverage.
To find the best deals for homeowners insurance, it is best to shop around. The New York Department of Financial Services says, "Some insurers offer a 'Multi-Policy' or 'Account' discount, which reduces your premiums on both auto and homeowners coverages when purchased from the same insurer." So, look for a company that offers bundling discounts so you can receive a discount on your auto insurance if they don't offer a stand-alone homeowners discount.
Why Do Homeowners Save?
There is a variety of reasons why homeowners save on their auto insurance policies. First, homeowners work to improve their credit over time. When homeowners make house loan payments on time, their credit increases. Insurance companies look for higher credit for higher discounts.
Another reason homeowners save is that they are generally more financially stable. There is less chance for them to miss loan payments and, therefore, pay their insurance premium more regularly and on time. They are considered low-risk policyholders.
Homes owned by homeowners generally have garages or driveways. These garages and driveways give homeowners a safe place to park their vehicles. Vehicles are not as accessible in a garage or driveway as they are in a parking lot at an apartment complex. Parking on the street can be dangerous, and parking out in the elements can damage the vehicles. You could save 5%-10% just parking off the road and inside even if you are not a homeowner.
Final Word on Car Insurance for Homeowners

Many auto insurance discounts are available to homeowners in New York State. Many companies give you a discount simply for owning your own home.
Bundling your homeowners insurance with your auto insurance coverage is a great way to save some money on your monthly premiums – especially in a state with expensive insurance rates like New York.
Whether you qualify for a homeowner's discount or you need to bundle to save, let us help you! Scroll to the top of the page and enter your zip code to get started today!