How To Save Money By Bundling Auto Insurance With Other Insurance Policies
Last Updated on November 28, 2020
Are you looking for a way to save money? Of course, you are! – Who isn't?
One of the easiest ways you can cut your costs and keep more of your hard-earned money in your pocket is by bundling your auto insurance with other insurance policies.
What Is "Bundling"?
In short, the term "bundling" refers to purchasing more than one type of insurance policy from a single provider. The most common types of insurance policies people bundle include auto and homeowners; however, you can bundle virtually any type of policy, such as auto and renters insurance, or car and life insurance.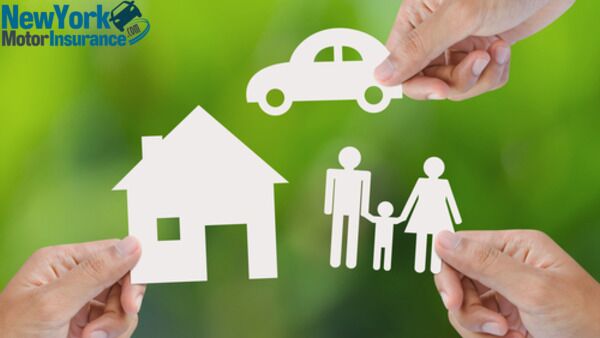 What Are the Benefits of Bundling?
The biggest benefit of bundling is the savings that it offers. Most insurance companies will provide discounts on premiums if you purchase more than one type of insurance coverage from them. Bundling discounts vary from provider to provider and from state to state, but generally, you can save between 10 and 20 percent – or even more – on each policy you bundle. For example, if you bundle your auto and homeowners insurance with Allstate, you may be able to save as much as 30 percent on your insurance. If you add other policies to the bundle, you may be able to save even more.
Additionally, many insurance providers will also offer discounts on deductibles when you bundle insurance policies. For instance, MetLife offers an Auto and Home Grand Protect program that will allow you to pay just one deductible on your bundled policies should several insured assets become damaged by the same incident; a fire damages your home, your car, and your motorcycle, for example. In this case, you would only pay the highest deductible and the others would be waived.
Another benefit of bundling your auto insurance with other policies is the convenience it offers. You won't have to do as much shopping around, will fill out less paperwork, and it will be easier to manage your policies. Plus, you'll only have to remember one renewal date instead of several.
Lastly, bundling your insurance policies could provide you with a safety net. For instance, if you receive traffic violations or you have been involved in an auto accident, if your auto insurance is bundled with other insurance policies – such as your homeowner's policy – there is less of a chance that your provider will drop your coverage.
Things to Consider Before Bundling
While bundling your car insurance with other insurance policies that you need might seem like a no-brainer, there are some things that you are going to want to take into consideration before you decide to proceed.
The biggest factor to consider before you decide to bundle is the type of coverage an insurance provider offers. For instance, if you decide that you want to move your car insurance to the carrier who provides your homeowner's insurance, make sure that the carrier offers the type of coverage that you need and/or want for your vehicle. If the company doesn't provide the features that you are looking for, bundling with that company may not be the best option for you.
Additionally, though you may get a discount from one company when you bundle your auto insurance and other types of policies, you may find that it actually works out to be less costly to purchase separate policies from separate insurers.
Money-Saving Tips
If you think that bundling your auto insurance and other types of insurance policies is a good option for you, here are some tips that can help you save the most money in the long run.
Shop around. Instead of simply deciding to transfer your homeowner's insurance to the company that issues your auto insurance or vice versa, make sure that you shop around first. You might be surprised to learn that one of your providers offers a better bundling policy. Moreover, you may find that a completely different provider other than one that you are already using offers even better bundling rates. Make sure you shop around and get quotes from several insurance providers on their bundling policies and compare those quotes before you make a decision. When comparing quotes, look at more than just the price: look at the coverage the company offers for each policy.
Ask about third-party companies. Find out if the insurance provider you are considering uses a third-party provider for any of the bundled policies they offer. If they do, you may still save money, but you won't have the added convenience of dealing with just one insurance company.
Review your policies. Review your bundled policies on a regular basis to make sure that you are still the best option as far as price and coverage.
Summing it Up – Bundling Your Insurance Policies
Bundling your auto insurance with other policies may save you money and can be more convenient; however, make sure you fully investigate all of your options before you make a final decision.